Do you have native trees and plants in your garden? Would you like to plant edible native species to have available food from your garden?
Many people in Auckland have native trees and plants in their garden that they are unfamiliar with and have never used in their kitchen.
During this bespoke session, you will get to know more about your native edible garden and experience how to better connect with it through your senses.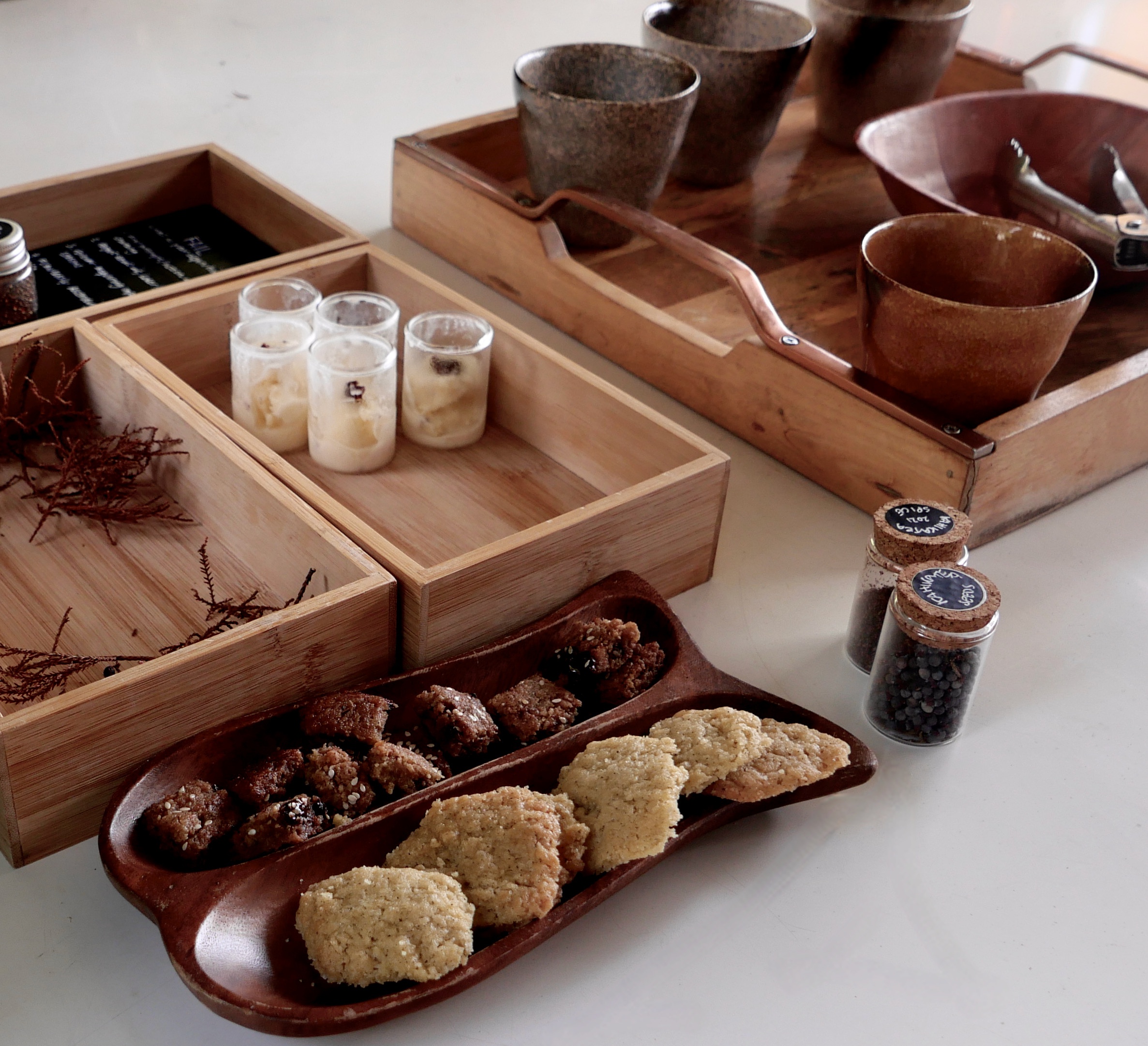 Food created with native plants. Photo by Coco Oustrup Laureijs.
The fee covers 2 hours of consultancy at your home garden or bush at $160 and a transport charge of $25 for gardens within Auckland. Please note that the consultation is within working hours Monday-Friday, 10-5 pm unless otherwise agreed.
Additional services can include tastings, recipes, garden design, and suggestions for native plantings and will be charged at $80 per hour.
Once you have paid the fee, we will contact you within 1-2 days to arrange a suitable date and time.
More about Mamakan: In love with forests, Mamakan is a Danish-born, New Zealand-based botanical artist. She has worked with local botanists and ecologists to understand better the native flora, as well as studied 'Native Plants of New Zealand' with Te Pūkenga - New Zealand Institute of Skills and Technology in Wellington.
Bespoke Native Garden Consultancy, Auckland, New Zealand
NZD$ 185.00