"My art is about the relationship between humans and nature."
Danish born, fine art photographer, and installation artist, Mamakan, is on a quest to reconnect with nature. She premiered her collection at the National Museum of Singapore in April 2017. She talks to Creative Sparq about how her need to forge a deeper relationship with nature guides her artistic journey, the essential roles of freedom and constraints within the creative process and the importance of boredom in finding one's creative core.
What does your art focus on?
In my art practice, I use the artist name, Mamakan. "Mama" means Mother Nature and "Makan" in Hindi means "home" and in Bahasa, it means "to eat". So, I tend to focus on botanicals including the food that you can make from these plants. But my art relates to the deeper question of the relationship between humans and nature.
What is your view on the current human relationship with nature?
Due to very strong trends of globalisation technology and of course travelling, we are in danger of almost completely cutting off our daily relationship to nature. If you take advanced societies like Singapore, you'll find people that have no contact with anything connected to nature during the day, the week, even the month apart from looking out of the window and seeing a tree.
Nature has become a very distant concept for many people, and for some, especially many kids today - something fearful. The soil is dirty, or mosquitoes are dangerous. Ants will bite you, and generally, wildlife is an inconvenience. There are condominiums that refuse to plant anything edible because it might drop on the floor and spoil the pavement. In many societies, we are in the process of cutting our relationship with nature.
Mamakan setting up an interactive tasting session at the 'Treasure Island' installation. Photo by Ayesha Kohli
"Nature has become, a very distant concept for many people, and for some, especially many kids today - something fearful."
Why is establishing a deeper connection with nature so important to you?
I'm not against globalisation at all. I am very much a child of global living, having travelled and lived all over the world, including Monaco, Hong Kong, Brazil, France, Italy, Belgium, and having been based in Singapore since 2009.
But in my personal life, I found myself becoming very stretched - as a result of having family across different countries. My friends are in several countries. I'd spend enormous amounts of time on technology and social media platforms. And at one point, I really felt that I was missing roots. I began to feel that I was stretched horizontally all over the world, but I didn't feel like I had a strong relationship to where I was.
"I began to feel that I was stretched horizontally all over the world, but I didn't feel like I had a strong relationship to where I was."
And I felt the same for my children. I have three kids, and as they were growing up, they didn't have the connection to the land, as I did when I was growing up. I think it is very different in the Danish context because there, we do grow up, going foraging, or urban farming, mushroom hunting in the winter and strawberry picking in the summer, digging up potatoes, making jams.
My mum was a ceramic artist, so I grew up in a very artistic family as well. And for me, it was natural to be a scout. It was natural to be outdoors, it was natural to eat things you will find in nature, and I realised that my own children had absolutely no connection to nature whatsoever, here in Singapore. And I didn't either. And that started as a very personal quest back in 2012 when I began my first exploration in this field.
How did your reconnection to nature start?
In 2012, I travelled to Borneo and I explored what one can eat from the rainforest. Because for me, being from a temperate climate, I had no idea, so I explored it and together with Chef Andre of Restaurant Andre, we created a seven-course dinner that was absolutely fantastic.
"Deforestation is a social conviction for me, to save nature, but then it became driven by a deep desire for myself growing my own roots and showing my own family a feeling of gravity and connectedness."
When you did the Borneo exploration, did you know that this was the area you wanted to focus on with your art?
My personal quest during the Borneo trip was hidden. It was more of an anti-deforestation statement. It was a more intellectual exploration. It was a way to find a way to use the rainforest for food but in a sustainable way, instead of chopping trees down and planting palm oil plantations. But I loved it there. I really, really liked it.
Rainforest Cuisine from MAMAKAN on Vimeo

And then, in 2014, during my regular morning walks in Singapore, [and I believe that everyone should do morning walks by the way], I was walking around Istana and I almost had an epiphany. I felt that I had to do this project called Mamakan. And I was not quite sure how, or what shape it might take. But I just felt a very strong need for why I was here. That was my destiny.
In 2016, that then developed into the first art exhibition called 'GastroGeography of Singapore', and in the summer of 2017, I conceptualised 'Treasure Island', for the National Museum of Singapore. It came from a personal conviction and a social conviction.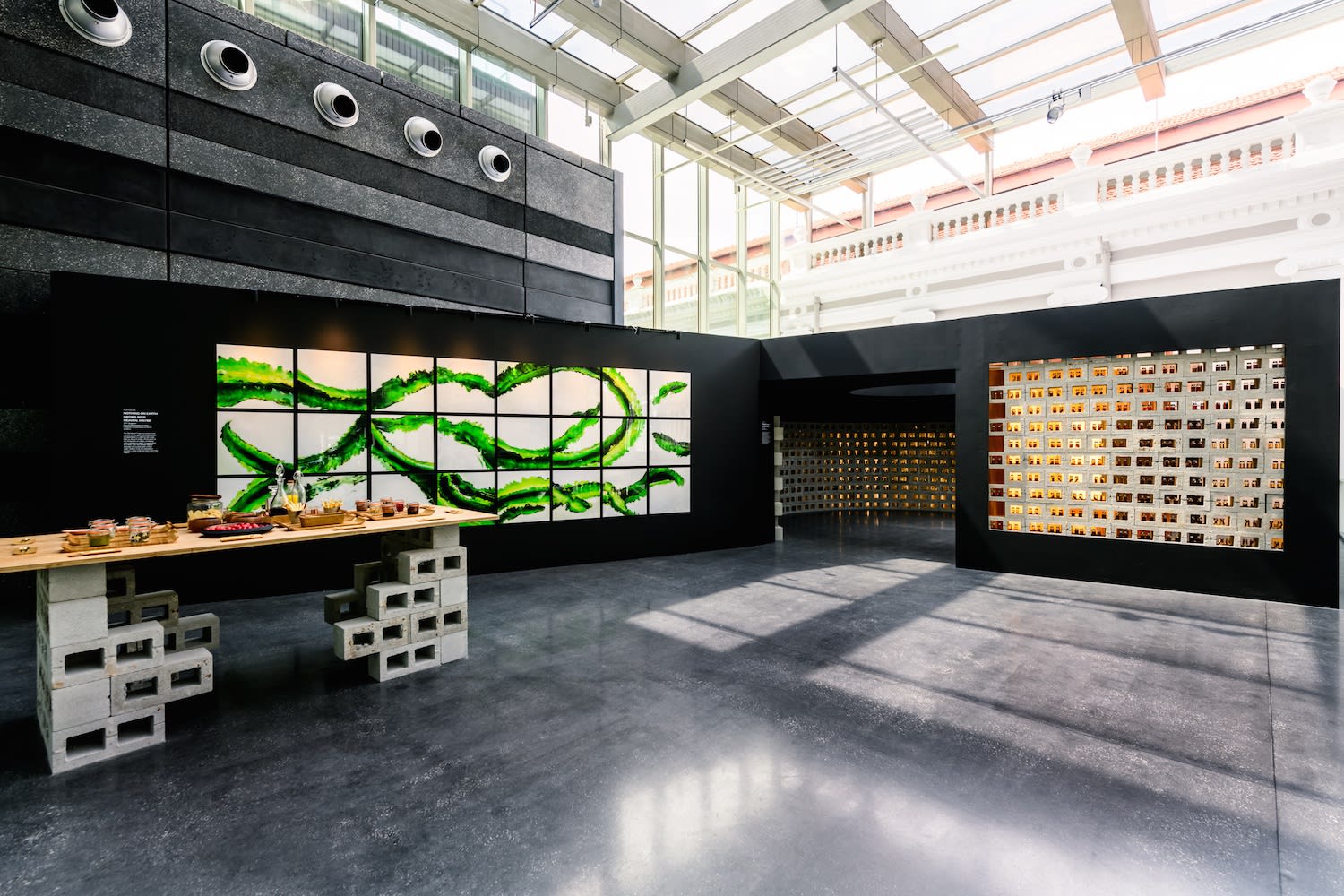 Treasure Island, National Museum of Singapore, 28 April to 25 June 2017. Through an interactive botanical wall and a 24-panel visual artwork titled "Nothing on Earth grows in Heaven, Maybe" , Mamakan explores 88 botanicals inspired by William Farquhar and Nathaniel Wallich, pioneering naturalists from the early colonial days of South and Southeast Asia.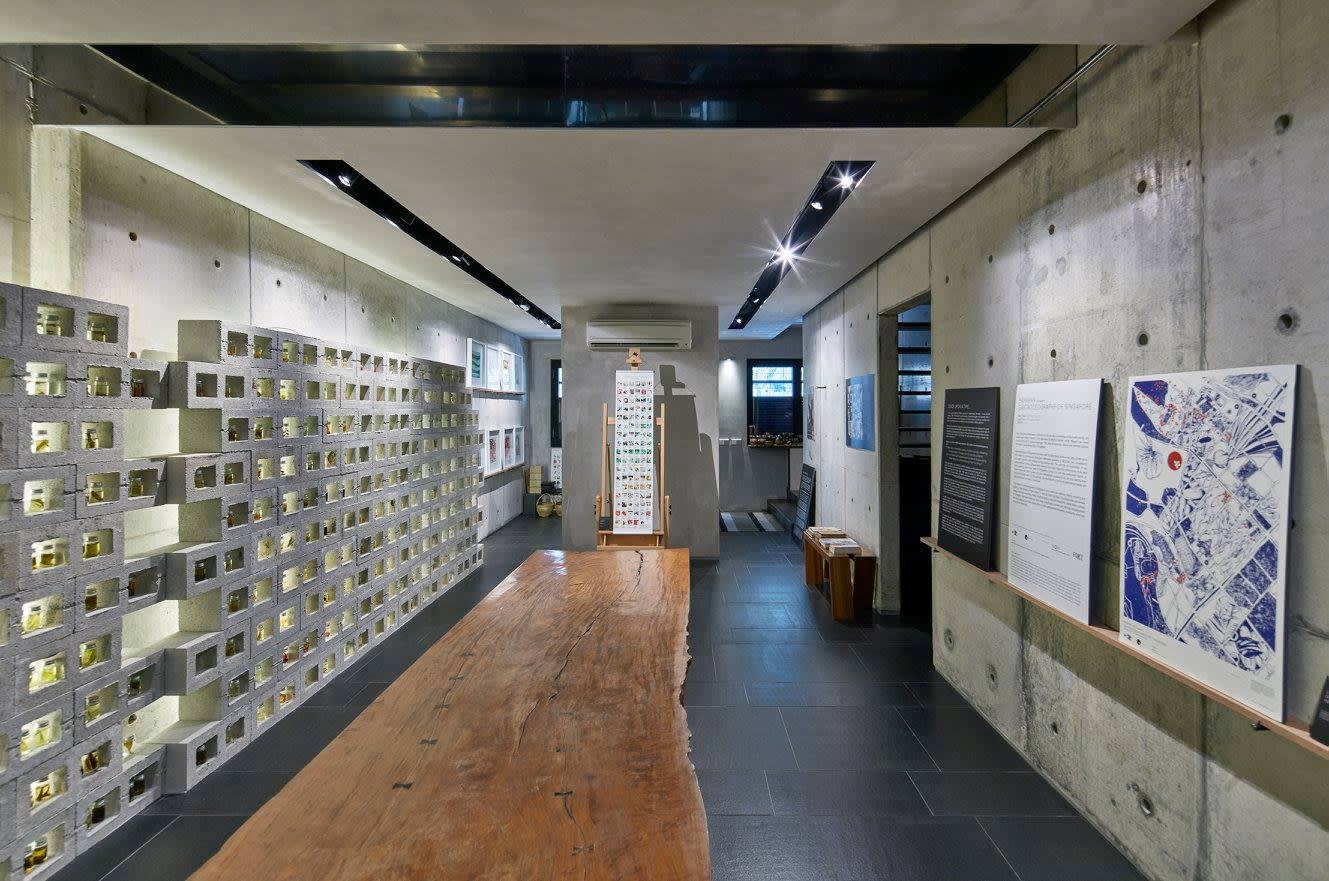 GastroGeography of Singapore, an art project revolving around the idea of "belonging", explores unique tastes and aromas of the wild flora native to the island of Singapore.

It's not just about being connected to nature in general, but it's also about being connected to nature where you are, where you live. And I think that's why I started this botanical love affair, I call it; falling in love with plants, especially edible ones, and with that came the symbolism of finding roots.
You see, a plant can't move, it has to stay and is a symbol of "rootedness" and "connectedness" for people like us who are moving constantly. In order to live a life of balance, we should not overlook it.
It's not about going back to the old days, but it's about connecting to nature with a sense to get some sort of anchor. Our lives have a global element, that involves a lot of travelling constantly and can make us feel stretched. There is a social element of looking after our plants. But they are also looking out for us and getting some balance back in our lives.
"The essence is to raise awareness that we cannot grow roots if we don't eat from the soil. The food is the symbol of our connectedness to the soil."
Given that the context of your art practice is inspired by nature, what does creativity mean to you?
For me creativity is about freedom. And it's having the freedom of being sparked by something, and then doing it. Being able to do it.
In the context of my work, creativity is about being inspired by something and then reinterpreting it in your own way and then doing the work to make it happen. But constraints are also necessary to be able to get things done, because otherwise, if you have too many creative ideas, then you will never have the time or the resources to complete it.
Why are constraints necessary for the creative process?
I won't say that constraints fuel creativity, but constraints are necessary to keep the creative process under control. If you have a hundred percent freedom, you will have all the time to do brainstorming, but you may not really get anything done.
Constraints, on the other hand, can inspire you to get things completed. I have learned to appreciate constraints. Sometimes, you may have to work with a really small budget and you have to figure out how to do things differently.
"The creative process starts with having freedom, but then at some point, it's actually nice to have some constraints, some limitations."
Through your tours on foraging in Singapore and your multi-sensorial art exhibitions, what is the essence of the experience that you want to create for your audience?
I strongly believe that we are starving our senses in today's world and relying too much on our brains and sense of vision and hearing. So, the senses of smell, taste, and touch, are very much starved in today's world. Just by using our senses again, we can feel more human.
I strive to create a balance of the senses in my art. My art photography has a very strong visual component. But there is also a sense of taste and smell, as I do several sessions that involve food tastings. In my recent exhibition at the National Museum in Singapore, there was an interactive area, called the 'Botanical Wall', where edible botanicals that I had collected in Singapore were bottled and the audience could smell them. I have foraging sessions, as we did in June 2017, where we took children out for a treasure hunt of edible plants in Singapore.
Botanical Wall

The message in my art is that by using all our senses and finding a connection with nature, we can create balance in our lives. The artistic experience of conveying this message is my work.
What has been the response to your edible plant foraging walks in Singapore?
There are many different feelings that people have shared with me after going on one of my walks. One feeling that is very interesting in the Singapore context is a feeling of regret and almost shame from Singaporeans when they realise the abundance of botanical treasures that grow here today and that it took an outsider to open their eyes to it. This is very interesting because throughout history most breakthroughs have come from outsiders. That's why we need things like immigration and taking care of refugees and so forth because outsiders give us a different perspective of life.
So that's the first step. But once they have recovered from the regret, there comes a feeling of surprise and pride. And then there is a feeling of helplessness because this is quite a new experience for many people and they don't know how to go about it. There are many questions regarding the legality of foraging in Singapore. Through this process, some people persevere and others give up as it's too easy to go to the supermarket.
What stays is that feeling of discovery and pride. And it may take time, but that experience will eventually translate into trying something related to foraging or trying urban farming or creating foods such as jams and pickles from scratch.
In your journey as an artist, how have you evolved over time?
I started learning photography at the age of 12, while I was in school. Initially, I had my dark room at my grandmother's place and later I had my own space. When I started my journey, I was more focused on human shapes and I did portraits. I also did oil paintings. Over time, I drifted into the world of design and pure art. And then eventually I returned to photography and in 2015, I returned to art full-time.
"Our lives typically are not linear. You gain experience along the way, and that experience you take with you and until maybe you are lucky enough to find your purpose, and once you find your purpose, then perhaps you can be a bit more focused, but until then, it's very good to digress into as many different fields as possible and learn from that."
If you had to suggest a government policy intervention that might involve a different and creative approach to address social issues, what might that be?
If we talk about a policy point of view, if we talk about improving the level of creative thinking for the population, the first thing I would do is to get rid of exams. In Denmark, we don't have exams until we are 15 or 16. But I think that many people have said that. In Singapore, I find it extreme. And these exams and the competition, and the level of tuition is just killing, I mean it's just killing every type of creative work that one can have.
In general, I feel, when people come from a system that has a high level of social security, combined with quality education and fewer exams, they tend to be secure in themselves. I find that in countries like China and India, where there is a lot of competition and a lot of focus on exams and little social security, people are more driven by fear. There is a fear of failure and a worry that one may not succeed.
When I was growing up, there wasn't this kind of pressure. There was more time for people to find out about their interests and find themselves.
If you were to compare levels of creativity among children today versus your childhood, what differences and similarities do you see?
I see children getting more and more attached to their gadgets and screens to relieve boredom. The pressure at school and reliance on technology is making children more and more non-creative. Creativity comes from being bored as well.
When I was twelve, I would spend my days reading newspapers and doing photography. From the age of 12 and through my teen years. That's what I did. I didn't do homework as it also wasn't necessary. I found that those were my passions together with the outdoors sometimes. That's what I liked doing. And I discovered it very young. Then I spent years doing all kinds of things, learning all kinds of other ways, and then I came back to my core.
But I'm not sure that kids today have the freedom to find their core, to explore it. Because they're just too busy doing what their parents think that they should be doing. They don't get bored and if you're not bored, how can you discover what you really like doing?
---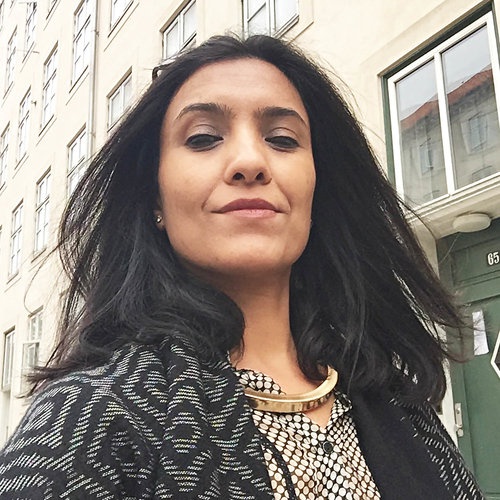 About the interviewer: Ayesha Kohli. A brand storyteller, Ayesha Kohli is the founder of communications consultancy, Sparq Communications and the Editor of Creative Sparq. She launched the site in 2017 to showcase different perspectives on creativity and creative thinking. Passionate about people, culture, education, leadership, technology and trends, she loves championing emerging talents and new businesses.