During the guided afternoon experience, your senses will be awakened with a 16-course tasting feast created with native and seasonal flowers, fruits, leaves, and seeds.
"Walking in the NZ bush will never be the same again!" - Dany Leong, Film director.
How can you grow roots if you never eat from the soil? Mamakan, a botanical artist of nordic heritage, invites you to ponder about roots and ancestry by exploring the edible botanical history of Aotearoa New Zealand afresh.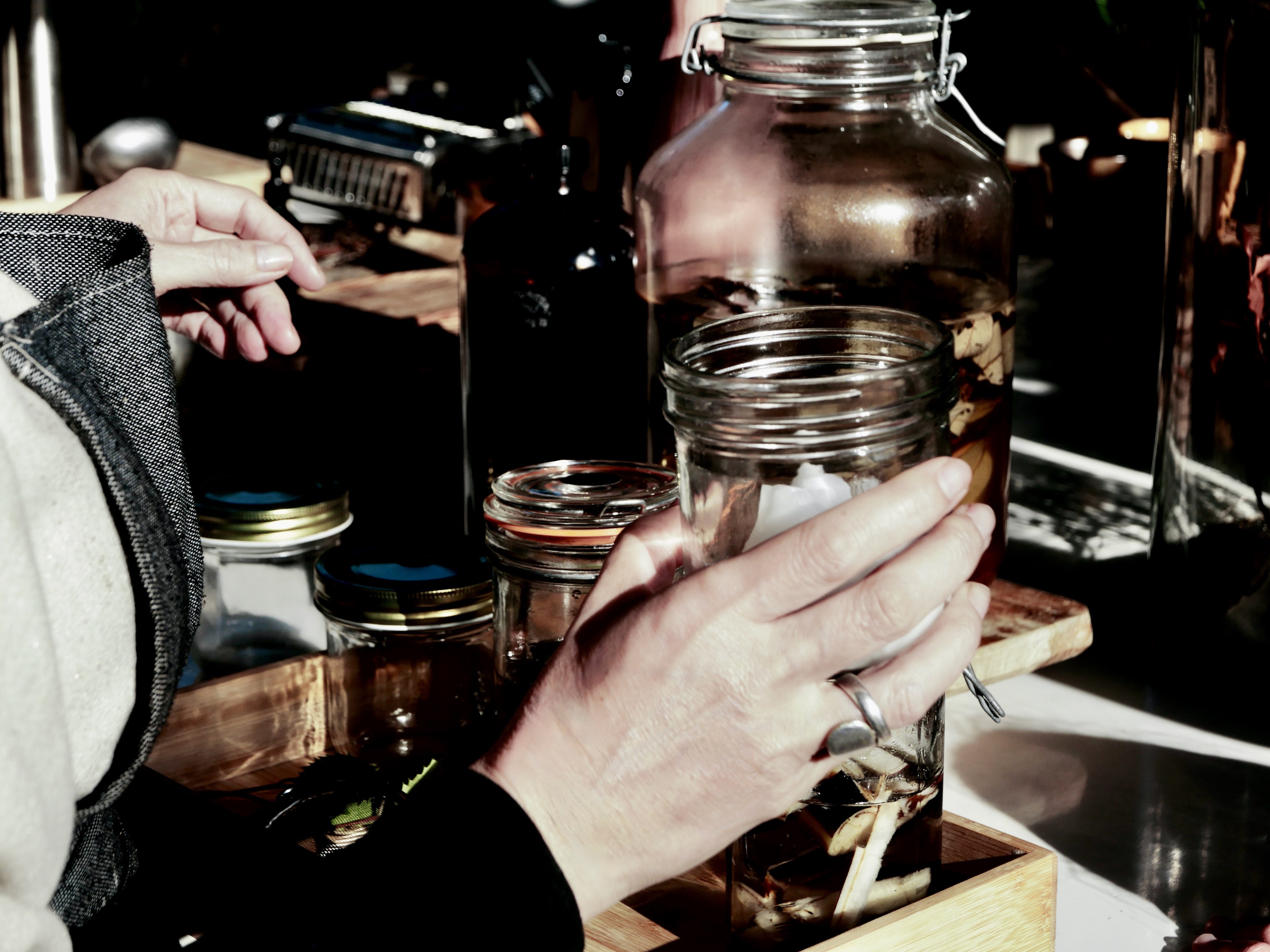 Learn to ID native edible plants from their look, touch, taste, and smell. Set yourself and your friends up for a higher level of well-being by investing in your bushcraft skills and knowledge.
Part art installation, part cooking lesson, part nature walk, the Art of Foraging workshop explores new dimensions of wisdom, wonder, and wellbeing in harmony with the natural seasons.
"Loved it! I think everyone should do it ." - Sally Stockwell, Singer/Songwriter and Actress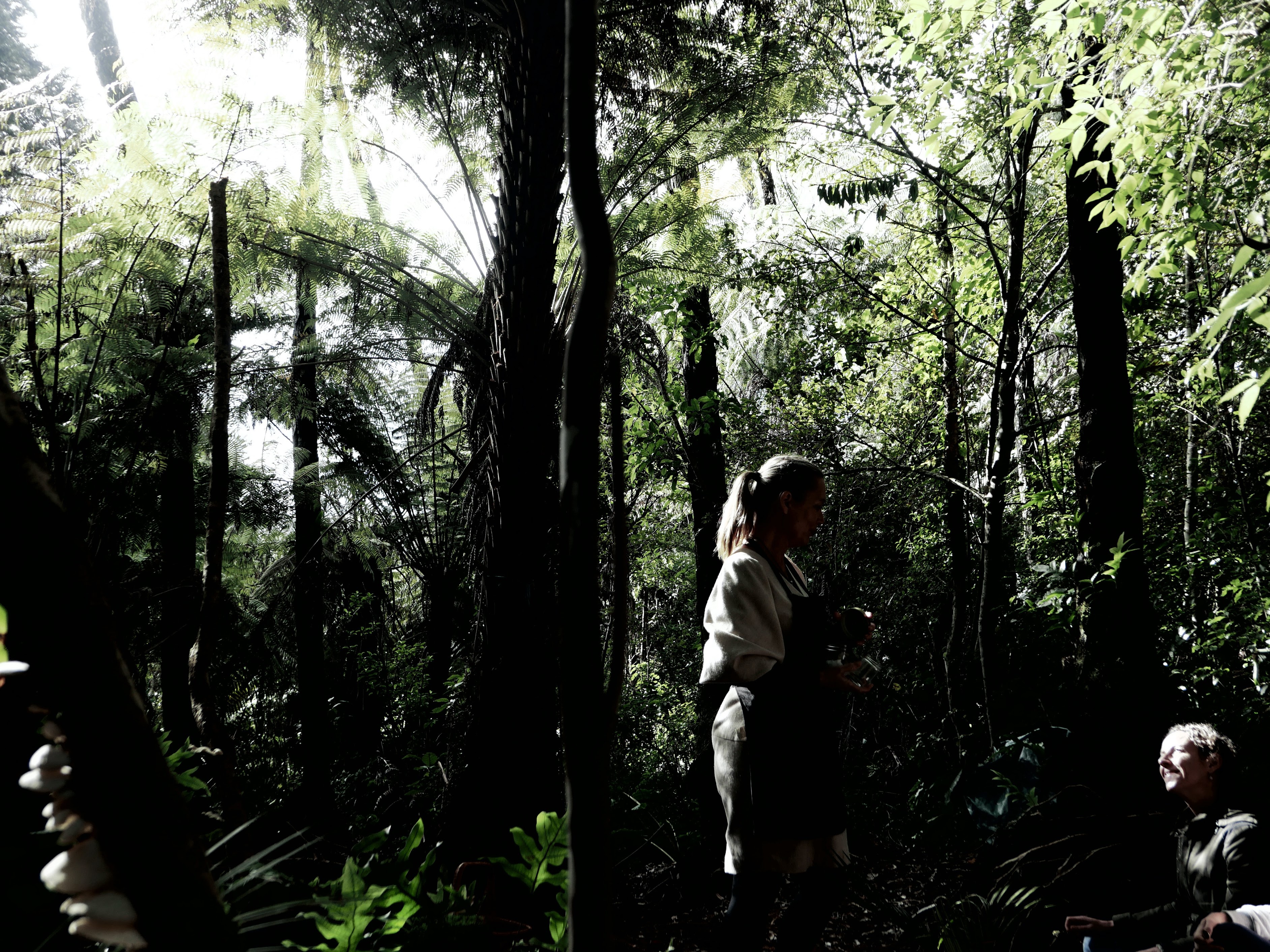 "I thought everything about the foraging walk was awesome" - Jennifer Spithill, Nutritionist and Health Coach
"Mamakan led us on a beautiful, informative and uplifting walk bringing a variety of native plants and trees into respectful focus. The preparations made from flowers, foliage, and stems were exquisitely thought through and presented. I've been excited to have and pass on little bits of my learning already." Michaela Hendry, Teacher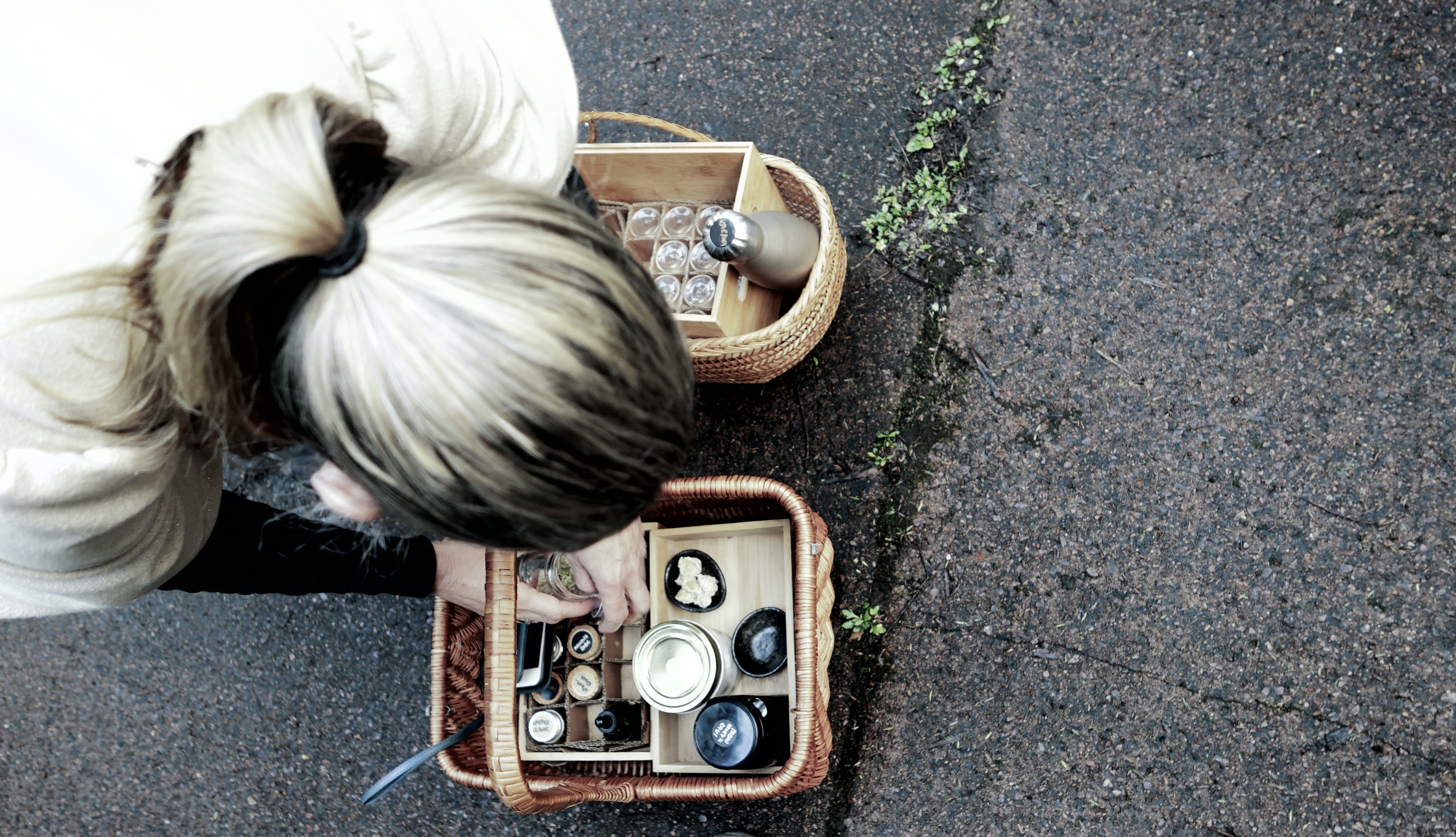 Sessions
Saturday at 2-6pm
Sunday at 2-6pm
Venue
Velskov Forest, 627 Huia Road, 0604 Parau, Auckland
Tickets
Per person: 199 NZ$
Tickets include all tastings of food and drinks, printed materials, and a yummy little gift for you to take home. Proceeds from the walks will contribute to the conservation and cultivation of our native forest. Adults only. Families can book private foraging walks, see more here.
RSVP Spaces are limited. Questions on 027 220 9107 or mamakan@mamakan.com
Note: These events are weather dependent. If a session is postponed, you can choose future dates and times. You are also welcome to gift or transfer your booking to friends or family. Please note that these events are fundraisers for native forest conservation and, therefore, are not refundable. Any proceeds are used for conservation and cultivation efforts.
Book your tickets now
Saturday 22 April 2-6 pm
Art of Foraging with Autumn Cocktails
Sunday 23 April 2-6 pm
Art of Foraging with Autumn Cocktails
Sold out