How can you grow roots, if you never eat from the soil?
My lifelong journey of discovery began in Aarhus, Denmark. Born into a long line of Nordic people known for their sense of exploration and curiosity, I identify with the ancient female Scandinavian Vølve (Volva) traditions. My tribal ancestors are Kimbri and Frisii on my father's side, and Daner on my mother's side.
Today, I work as a forest farmer and botanical artist at Velskov, a native New Zealand forest farm after years of moving from Denmark to Brazil, Belgium, Hong Kong, Italy, France, and Singapore.
What's a forest farmer?
In New Zealand, there is an intense competition for land use. The four major contenders are pastoral farming, pine plantations, urban development, and native forests. Native forests tend to lose out for economic reasons and mainstream social belief systems. My dream is to see more native forests, not less!
Here in Auckland, we are setting up an experiment; what if a healthy native forest with a high level of biodiversity could generate a reasonable income from foraging, educational farm visits, and native produce sales? That would be a win-win for the environment, the landowner, the local community, and our future generations. That's the vision for our native forest farm. So, I'm a forest farmer.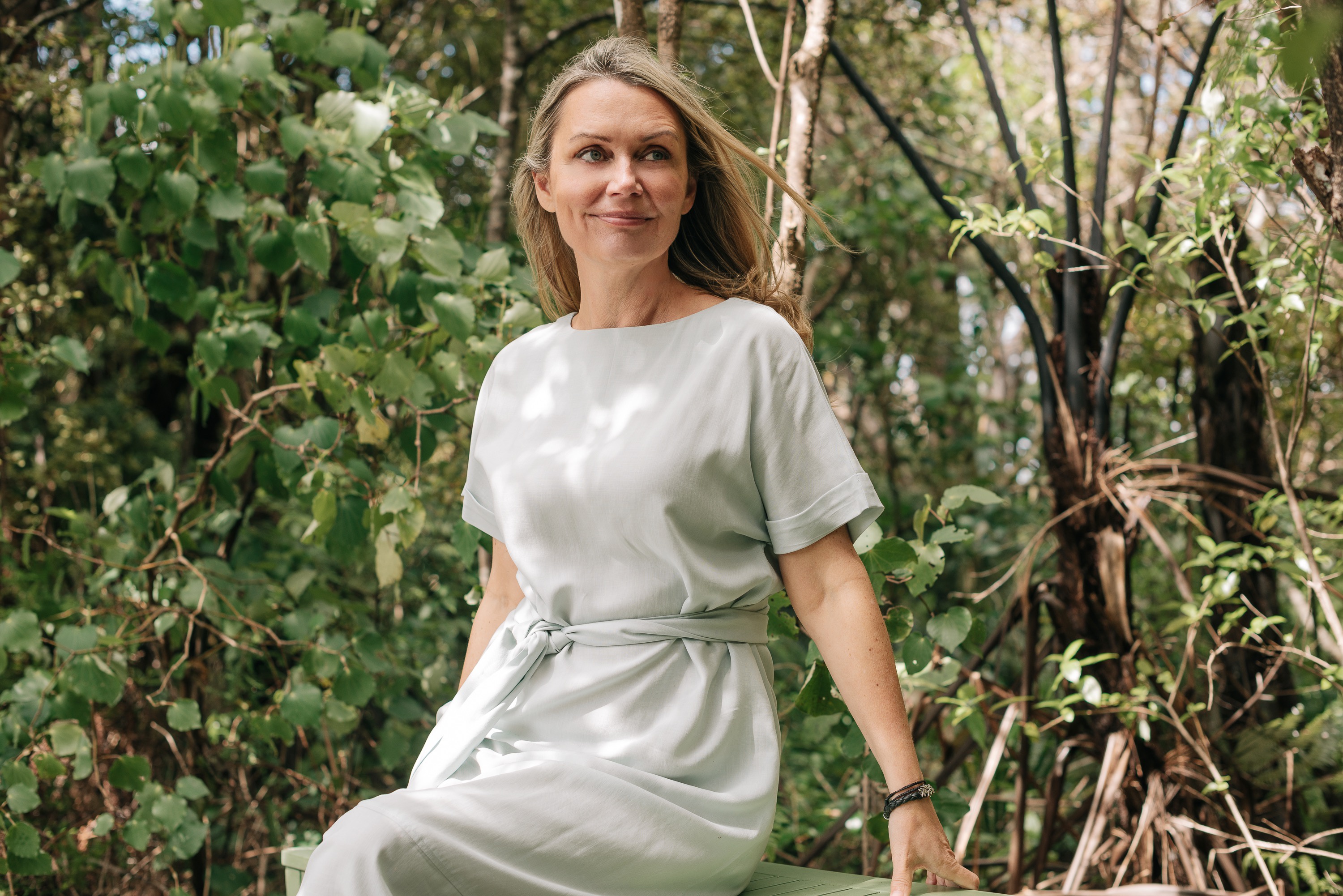 In the future, I believe that many more native forest farms will be popping up all over the country creating prosperity and jobs for local communities. Local food brands and restaurants will celebrate native forest produce in harmony with our changing seasons.
Businesses will arrange meetings at the 'Bush Boardroom' and harvest the benefits of working in nature. Tourists will taste native trees in the award-winning 'Kawakawa Burgers'. And the children of Aotearoa New Zealand will grow up knowing how healthy, beautiful, and delicious our native forests are.
Velskov would love to collaborate with you. Please contact me at mamakan@mamakan.com.
My botanical art practice can best be described as 'GastroGeography' - the taste of a place.
Mamkan Studio installations are known for their experiential and sensorial qualities, immersing the audience into living the story using visuals, touch, sounds, and scent.
Botanical art is a powerful reminder of our local heritage and connection to nature through plants. Contemporary botanical art creates sensorial experiences for the audience to lower stress, connect with the land and regrow their roots.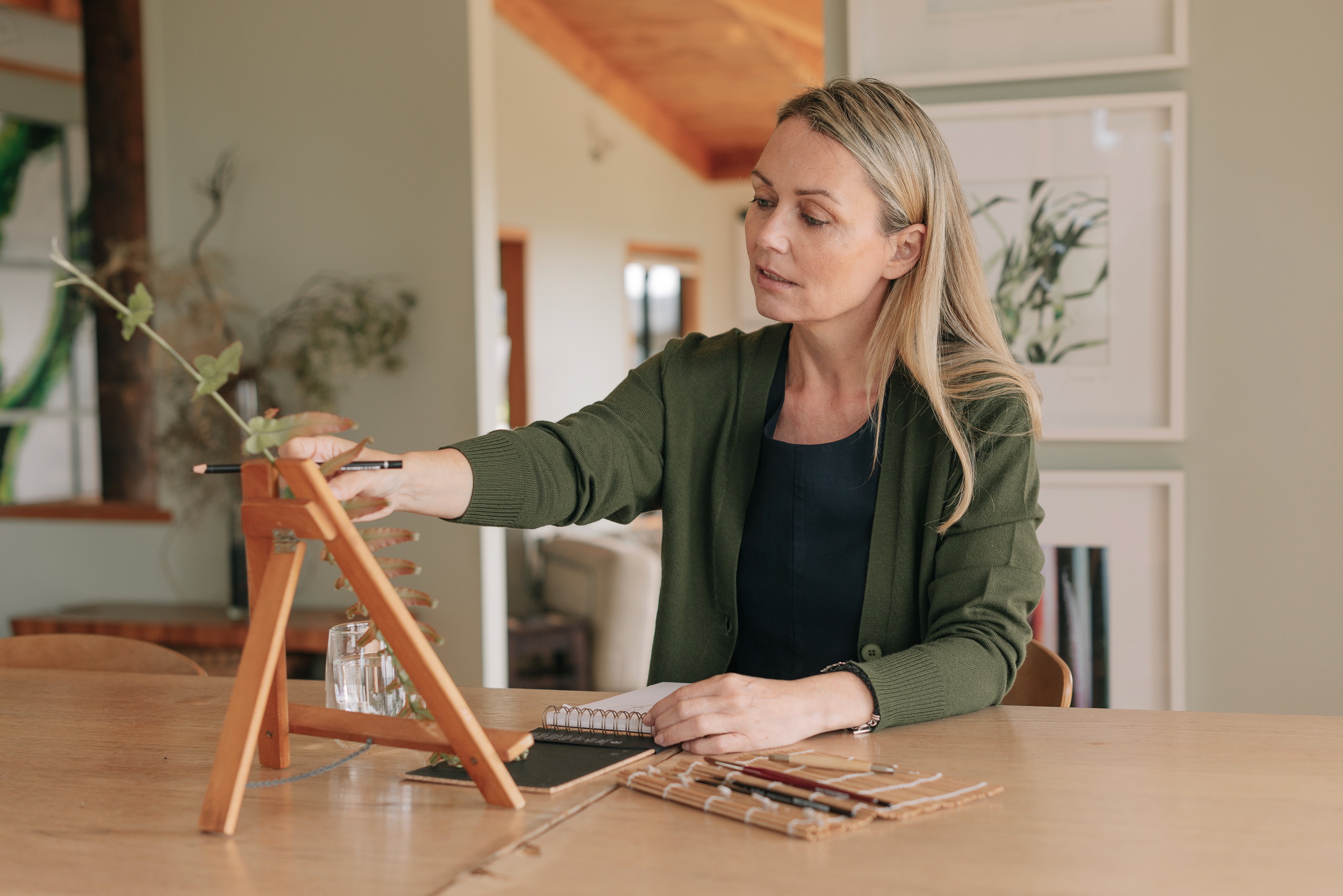 Mamakan
Botanical Artist
Born in Aarhus, Denmark
Lives and works on a hill in a forest in Parau, Auckland, New Zealand
2015 Charcoal Drawing at NAFA Nanyang Academy of Fine Arts, Singapore
2015-2016 Fine Arts: Figure Drawing, Drawing Using the Right Side of the Brain, Oil Painting at LASALLE College of the Arts, Singapore
2016: Art History: Asian Art at LASALLE College of the Arts, Singapore
2004-2016 Goodwill Ambassador of Copenhagen
Selected Exhibitions, Press, and Projects
2023
2022
2021
2020
2019
2018
2017
2016
2015
2013-2015
2012
2011
2010
2009-2013
2009
2006-2009
2001-2005